(Outer Burial Containers)
As you may know, Bethania Cemetery maintains its grounds with heavy equipment such as back hoes and industrial mowers. This type of equipment puts pressure and weight on adjacent graves, causing maintenance concerns as it relates to ground settlement.
Therefore, Bethania Cemetery requires that a casket or cremation urn be placed into an approved outer burial container. Resulting in the minimizing of earth settlement, which allows the Cemetery Grounds to remain level, easy to maintain, and free from hazardous and uneven ground conditions.
A choice of three different types of approved outer burial containers are available directly through our Cemetery Office!
Unique Vault Design
Polystyrene Liner surrounded by Reinforced Concrete
Gold Exterior Finish
Tongue and Groove Design
Immediate and Secure Seal
Personalized Name Plate
Adds Beauty and Dignity to the Interment Process
Tongue and Groove Design
Secure and Immediate Butyl Tape Seal
Reinforced Concrete with Protective Rubber Base Coating
Comes with a White Lid and a Black Base Complimenting a Variety of Caskets Colors and Finishes
Also includes a Personalized Name Plate on the Lid Cover
High Quality Entry Level Sealed Container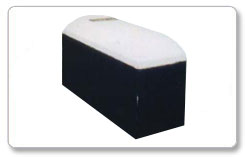 Minimum Cemetery Requirement (Grave Box)
Reinforced concrete
Non-sealing
Resists weight and future grave settling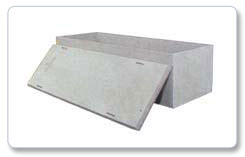 Please Note: If you choose to purchase your vault from another source, be sure that cost includes the cemetery vault handling fee. When a vault or any other approved outer burial container is purchase directly through our office, the total price includes the handling fee.