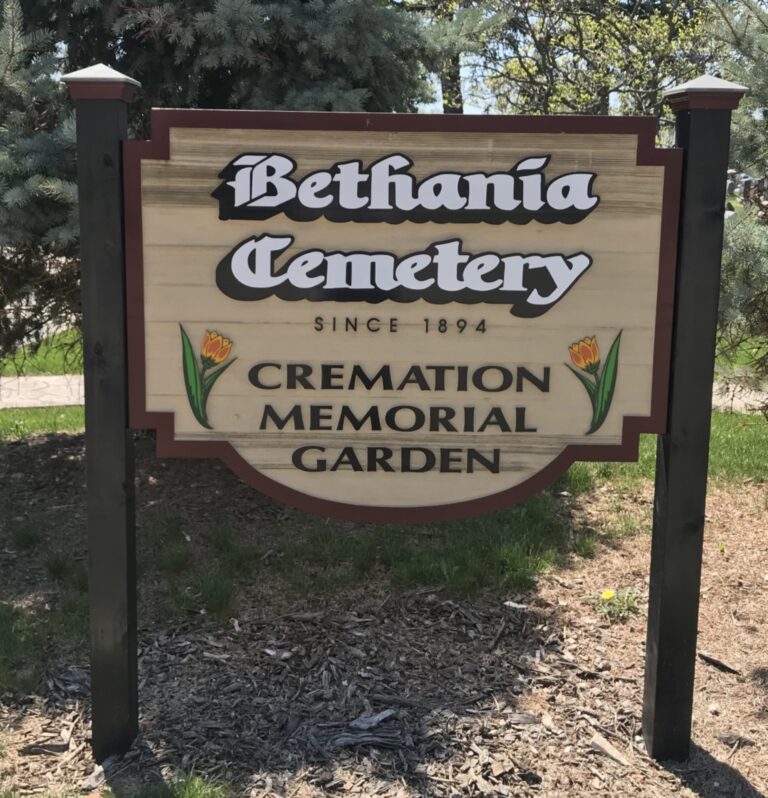 Bethania is a full service cemetery offering complete pre-need and at-need packages
including Traditional Ground Burial, Mausoleum Entombment, as well as our Cremation Memorial Garden.
Monuments and Markers can be purchased directly through our cemetery. We offer not only standard designs and styles, but custom-built monuments and private mausoleum estates as well.
Final Inscription work that may be necessary to be added to existing monument or markers is available during the months of March through November.
Cemetery required outer burial containers/vaults are available whether purchased as part of a pre-need package or individually.
For those who prefer cremation, Bethania also offers areas for cremation inurnment or cremation burial. Our new Cremation Memorial Garden is now open. This area will be used exclusively for cremation burial, inurnment or scattering. Offering double or single ground burial spaces, Columbarium Niches for Urns and our beautiful Scattering Garden.