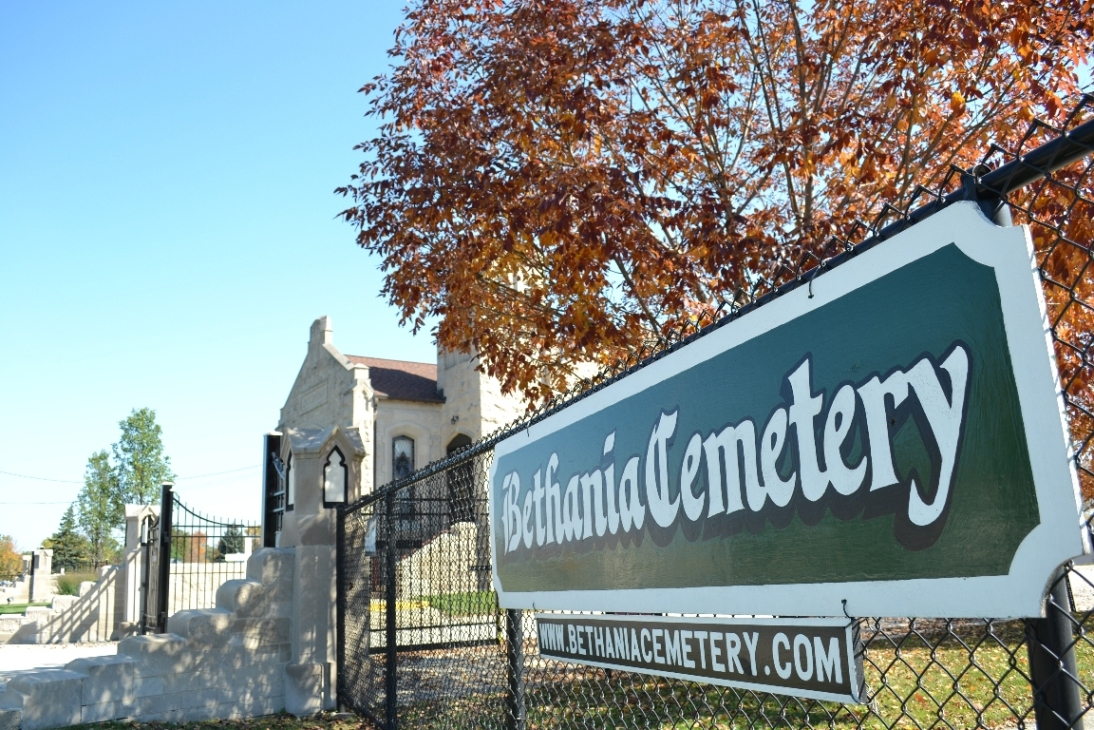 Cemetery Grounds Visitation Hours:
The cemetery gates are open for visitation, every day of the year, including holidays:
May 1 – September 15: 8:00am – 6:30pm
September 16 – April 30: 8:00am – 4:30pm
Office Hours:

Monday – Friday: 9:00am – 4:00pm
Saturday: 9:00am – 12:30pm
Sunday: Closed
The office is closed on the following holidays: New Year's Day, Independence Day, Labor Day, Thanksgiving Day, and Christmas. 
On Christmas Eve and on Good Friday the office closes at noon.
Greek Orthodox Sections of Bethania Cemetery
Bethania Cemetery has several sections of the cemetery dedicated to our Greek Orthodox Families.  These sections are all conveniently located directly across Archer Avenue from The Protection of the Holy Cross Greek Orthodox Church.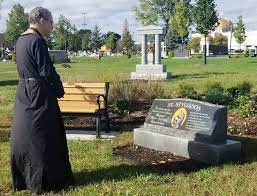 In 2018 Bethania Cemetery opened St. Stylianos Greek Orthodox Section in our cemetery in honor of the late Very Reverend Byron Stylianos Papanikolaou of Saints Constantine & Helen Greek Orthodox Church located in Palos Hills, IL.
The Very Reverend Fr. Tom De Medeiros of Saints Constantine & Helen Greek Orthodox Church, blessed this section on Thursday, October 11, 2018
St. Stylianos is an estate section featuring plots that are 75% larger with spacious aisles, planting options and a beautiful memory garden.  The grave spaces in this section are large enough to accommodate private crypt style mausoleums and raised monuments.
These Estate plots are sold in 2-grave, 3-grave and 4-grave plot configurations only.
Bethania Cemetery has made available to our families, special package pricing with display monuments already placed at select graves where not only are those grave spaces discounted, but other incentives are provided as well.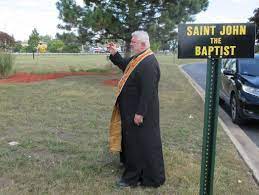 Just beyond St. Stylianos is where our newest section, St. John The Baptist opened on October 1, 2019.
The Very Reverend Father John N. Kalomas of St. Andrew Greek Orthodox Church, blessed this section on August 28, 2020
This new section also features larger grave spaces and aisles that can accommodate private crypt mausoleums and raised monuments.
Our Greek Orthodox Section II still has limited availability, while the Protection of The Holy Cross has been sold out for many years now.
For more information on our many Greek Orthodox Sections, please contact our office directly at 708-458-2270.