Cremation Memorial Garden
Recognizing the importance and respectability of cremation as an alternative – Bethania announces, with great pleasure, that the Cremation Memorial Garden is now open.
The garden has two separate Columbariums with 96 niches in each unit. Each niche is able to accommodate two standard size cremation urns.
Besides the two Columbariums, this Garden offers cremation ground burial spaces in both single and double gravesthat include a flush granite headstone.
Lastly, our Cremation Scattering Garden, situated within the Cremation Memorial Garden, provides families with an inexpensive alternative to all other options.
The Cremation Memorial Garden features magnificent landscaping with beautiful flowering trees and winding walkways.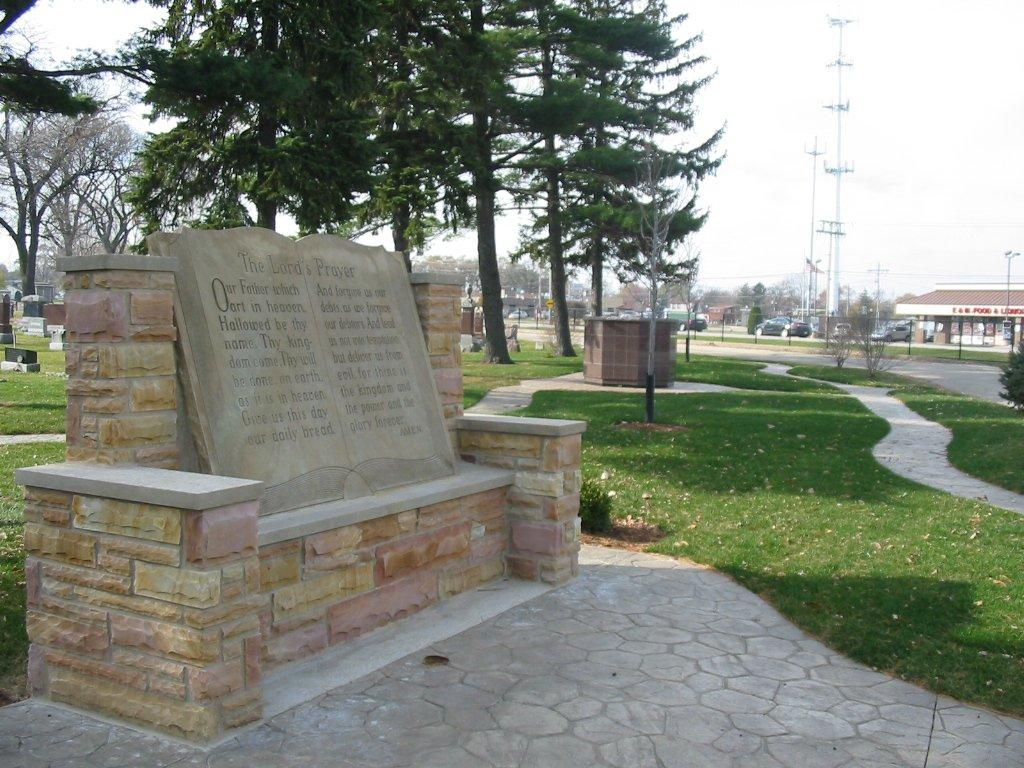 An open book granite Lord's Prayer Tablet is also featured in the garden.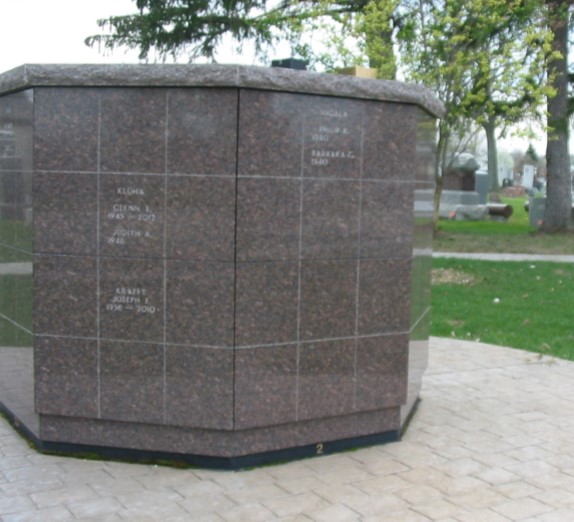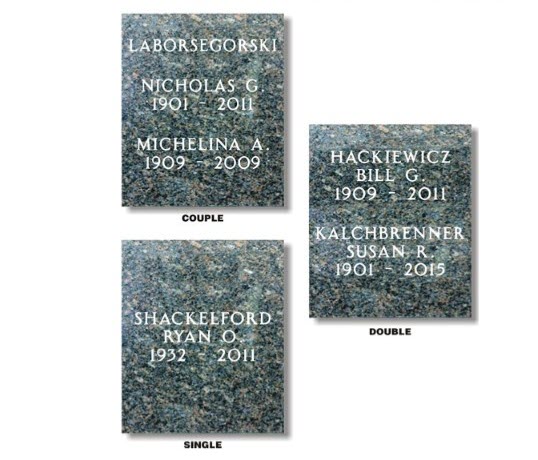 There are two Columbariums containting 96 Niches each. The Columbariums are priced by the level you select. Level "A" is the bottom level, with Level "D" being the top. Each Niche can contain up to two Urns; however, there are size restriction that must be complied with.
The price of the Niche includes the Inscription(s). If you are purchasing as a "Pre-Need" the final year of death will be a separate cost at the time of need.
Last Name
First Name
Year of Birth
Year of Death (if purchased as an "At-Need")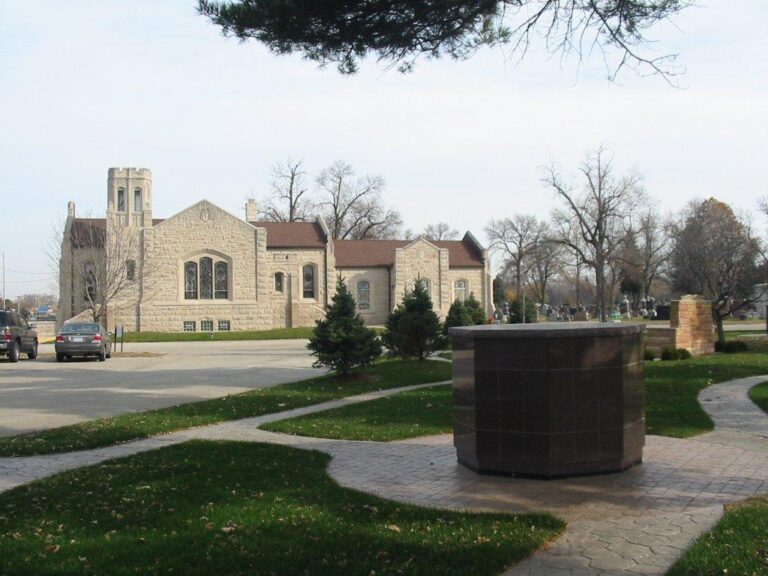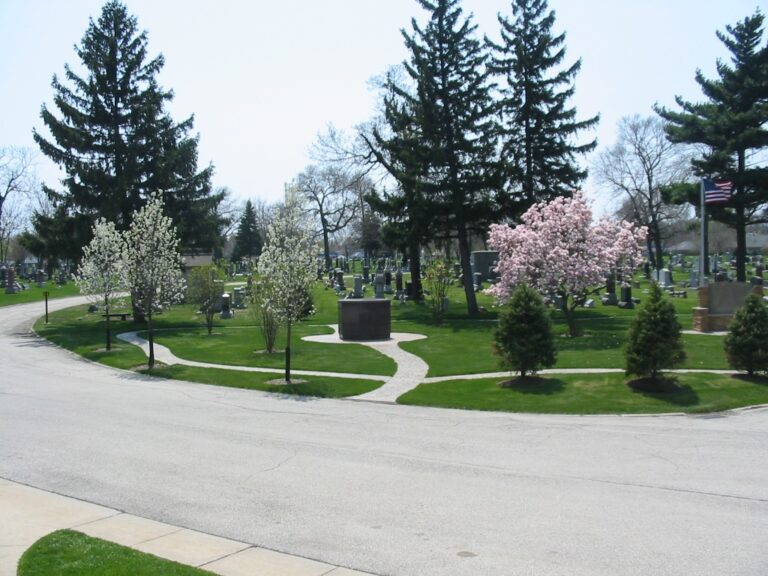 Cremation Memorial Garden - Single & Double Gravesites: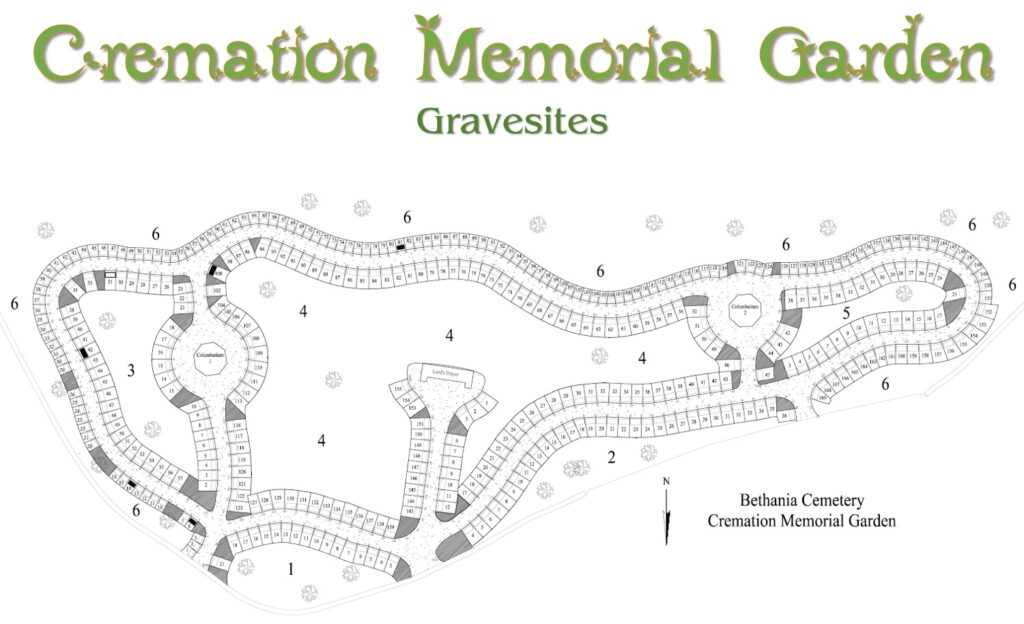 There are 278 Double Grave Plots and 151 Single Grave Plots located in our Cremation Memorial Garden.
The Double Grave Plots are 28″ x 48″ and include one Double Flush Marker in either Dakota or Missouri Red granite. No more than two cremains are allowed in the Double Grave Plot. You have the options of Sections 1, 2, 3, 4, 5 and 6. Many of the Double Grave Plots are within the main walkway leading to our Lord's Prayer Tablet.
The Single Grave Plots are 22″ x 30″ and outline the entire parameter of Section 6 of our Cremation Memorial Garden. These grave spaces include one Single Flush Marker in your choice of either Dakota or Missouri Red granite. These grave spaces are intended for one person only.
Single and Double Flush Marker Designs: